Richard J. Bubello – 1944 – 2016 – member of the CT. Road Lancers Car Club and CSRA, avid car enthusiast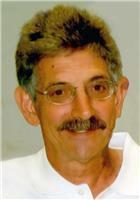 MERIDEN – Richard J. Bubello, 71, husband of Gloria (Artkop) Bubello for 47 years, went to Heaven on Thursday, July 21, 2016 after a courageous battle with cancer and COPD at Connecticut Hospice in Branford, Conn., surrounded by his loving family. Rich met the love of his life, his beautiful wife, in September 1965. Born in Brooklyn, N.Y. on Aug. 23, 1944, he was the son of the late Peter and Josephine Cigna Bubello.Rich graduated from Maloney High, Class of 1962. He was employed by Local 777 as a plumber pipe fitter for 37 years. He was a member of the Connecticut National Guard Co. C, Meriden. He was parishioner of St. Stanislaus Church. Rich was a member of the Connecticut Road Lancers Classic Car Club and the Connecticut Street Rod Association. Rich was an avid car enthusiast with his wife, Gloria. Rich was also a volunteer for the American Cancer Society.
Besides his wife, Gloria, he is survived by a daughter, Darlene Corbisiero, of Ellington; a son, Richard P. Bubello, of Meriden; five beautiful grandchildren whom he adored, Brett, Brandon, and Mark Richard Corbisiero, and Alexa and Isabella Hope Bubello; and his brother, Robert Bubello and his wife, Diane, of Old Saybrook. He is also survived by several aunts, uncles, cousins, nieces and nephews. He is also survived by sisters-in-law and brothers-in-law, Diane and Walter Pasieka, of Ivoryton, Elizabeth and Walter Hadvab, of Vermont, Richard Artkop and his wife, Donna, of Middletown, Karen Voytek, of Middletown, and David Artkop, of Vermont; and many close friends. He was predeceased by brothers-in-law, Paul Artkop and Ronald Artkop.
The funeral will be held on Tuesday, July 26, at 9:15 a.m. from the John J. Ferry & Sons Funeral Home, 88 E. Main St., and at 10 a.m. at St. Stanislaus Church for a Mass of Christian burial. Burial with military honors will be in St. Stanislaus Cemetery. Friends may call at the funeral home on Monday July 25, from 4 to 8 p.m.In lieu of flowers, contributions in his memory may be made to St. Jude's Research Hospital, 501 St. Jude Place Memphis, TN, 38105.For online condolences, please visit www.jferryfh.com
Brass City Cruisers Upcoming Events