William V. Bowen Jr. – 1922 – 2015 – father of Jim Bowen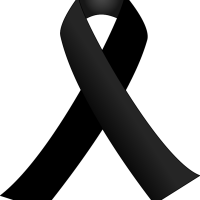 William V. Bowen Jr., age 92, of Stratford, beloved husband of the late Eleanor (Broedlin) Bowen passed away Sunday June 21, 2015 in Bridgeport Hospital.
Mr. Bowen was born August 27, 1922 in Bridgeport, son of the late William and Emily (Sergent) Bowen and had been a life time area resident. Bill was a United States Navy veteran of the Korean War, and a retired tool and die maker for Empire Engineering. Bill also loved to fish and garden. Survivors include his two sons, James Bowen and his wife Debbie of Naugatuck and Rick Bowen of Rhode Island; two grandchildren, Sean and his wife Diana, and Kelly and her husband Joe, four great-grandchildren, Kyla, Julianna, Alivia, and Jax, and one nephew, Bobby. He was predeceased by one daughter, Dale Smith.
Friends are invited to attend a funeral service officiated by Reverend Meg Williams, on Wednesday, June 24, 2015 at 10:00 a.m. in the William R. McDonald Funeral Home 2591 Main St, Stratford. Interment will follow in Union Cemetery, Stratford. Friends may visit with the family Wednesday morning before service time from 9:00 a.m. to 10:00. For additional information or to share a message of condolence, please visit www.wrmcdonaldfuneralhome.com
From The Connecticut Post
Brass City Cruisers Upcoming Events