A classic Pontiac LeMans owner arrives at a Car Show early in order to get this good display spot.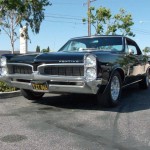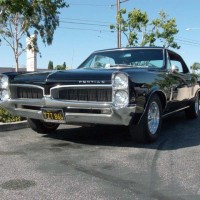 Then, the next classic car, a '40 Ford shows up and grabs the second stall…
Next a lady texting pulls up…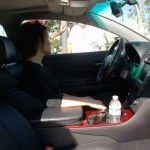 She was soooo busy texting, she didn't notice the curb and shrubs she was about to jump.
She never touched the brake, and kept her foot on the gas pedal even after impact.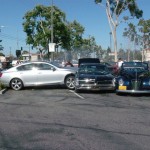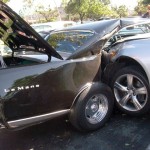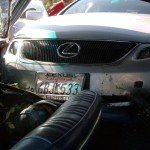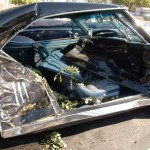 They live and text among us, folks.
From: http://megastarcomedy.blogspot.com/2012/08/texting-at-car-show.html
Thank you to Gary McGuire for the information.