Pamela J Coddington – 1961 – 2010 – sister of Martha Yankauskas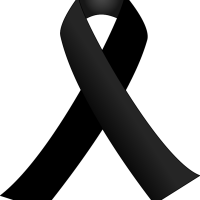 Miss Pamela Joy Coddington, 48, of Todd Road, Wolcott, died Wednesday, June 9, 2010, at Saint Mary's Hospital. She was the daughter of the late Clark W. and Hazel (Galligan) Coddington.Raised in Woodbury, Pamela loved our country's flag, watching game shows and sports on television. Her family finds great comfort in knowing that she is in heaven now with her Mom.She is survived by her three sisters, Diana P. Neal of Woodbury, Judi A. Jimmo of Woodbury, Martha M. Yankauskas of Oxford, several nieces and nephews, and all her friends on Todd Road and at the Wolcott Center. She was predeceased by a sister, Brenda E. Coddington.A funeral service will be held 11 a.m. Friday June 11, at the Woodbury Funeral Home of Munson-Lovetere, 2 School St. Friends may call at the funeral home from 9 a.m. until the time of the service. Burial will be held in the New North Cemetery, Woodbury.
In lieu of flowers, memorial contributions should be made to Todd Road Group Home, 434 Todd Road, Wolcott 06716.
For online condolences, please visit http://www.munsonloveterefuneralhome.com
From The Waterbury Republican American
Brass City Cruisers Upcoming Events