Carl Swanson – 1916 – 2008 – Corvair owner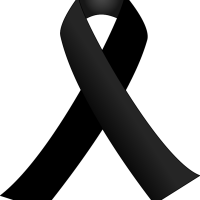 Carl Swanson, 92, passed away on June 25 at Waterbury Extended Care. He was born in Waterbury and worked in the tool making trade. Along with numerous other organizations, Carl was a member of the Corsa Corvair Society. He loved to bring his 1967 Corvair to car shows. He had the car restored in memory of his sons, Carl who originally bought it, and John, who later bought the car from his brother. He won numerous awards for the car at various car shows. He is predeceased by his wife, Mae, to whom he was married to for 58 years, his two sons, a sister, and two brothers.
Funeral sources will be held 10am Saturday, June 28, at the United Methodist Church, 305 Main Street, in Watertown. Burial will follow in the Evergreen Cemetery on North Street. Calling hours are 5 to 8 pm on Friday at the Hickox Funeral Home, 195 Main Street, Watertown.
Source: Waterbury Republican-American
Brass City Cruisers Upcoming Events