Classic Cars Needed for Documentary on Early American Car Companies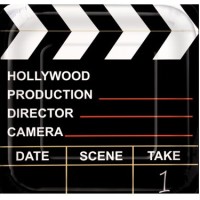 Magilla Entertainment of New York is currently in pre-production for an upcoming show retelling the history of the big American car companies and the people behind them, including: Henry Ford, the Dodge Brothers, William Durant, and Walter Chrysler.
A key part of the show is recreations where we see these historic engineers and business men creating and showcasing their groundbreaking automobiles.
As of right now the cars they are looking to highlight are the following:
Ford Model T
1908 Buick Model 10
Dodge Model 30
1924 Chrysler
1927 Ford Model A
Chevy Series K Superior
Maxwell 25-C/Good Maxwell
1928 Chrysler Plymouth
1928 Cadillac Model 341
1934 Chrysler Airflow
1934 Ford Deluxe
1954 AMC Rambler
1964 Pontiac GTO
1960 Chevy Corvair
1981 Delorean DMC-12
Ideally Magilla wants the years listed, but is open to models a year or so before/after.
If you are interested, please contact Jerry at jerry75@sbcglobal.net and I can get you in contact with the appropriate party.
Brass City Cruisers Upcoming Events