Calling All Cruisers: Help for Billy Summers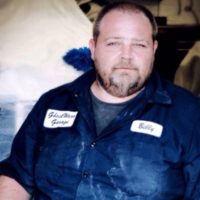 Billy Summers of the Ghostworx Garage in Waterbury, and friend of the Brass City Cruisers, was recently diagnosed with pancreatic cancer. Coupled with an infection, Billy is currently in Yale New Haven Hospital receiving treatments to cure the infection, then to shrink the tumor, and then faces surgery to remove the tumor. Doctors have informed Billy that this is one of the most dangerous and complex surgeries in their field and he is expected to be out of work for several months. This is all on top of mounting medical bills that will no doubt be in the tens of thousands of dollars.
Please consider making a donation to Billy's Go Fund Me Page today at www.gofundme.com/billysummers and help a guy out. With all of the bad news around us, let's try to make a difference in this case. Remember, every little bit helps and he is one of us – a classic car nut and fellow cruiser.
Brass City Cruisers Upcoming Events